Easy
adjustment
of panel
dividing saws
#craftgoesdigital
The software for automatically recommending parameters on the saw
materialManager Advanced
All-round support for panel dividing — to ensure workpieces are of the highest quality and to give tools a lengthy service life. Want to use different materials and tools but avoid any variations in the quality of your furniture? Then you need to make sure that your saw is working optimally when dividing panels — this is where materialManager Advanced comes in. The software automatically adjusts the saw according to the material being cut, thereby ensuring greater performance and quality in production. So you are always covered in terms of saw blade projection, feed and speed control (if applicable) when using wood materials on your SAWTEQ B-300/400/500.
Inquire about the product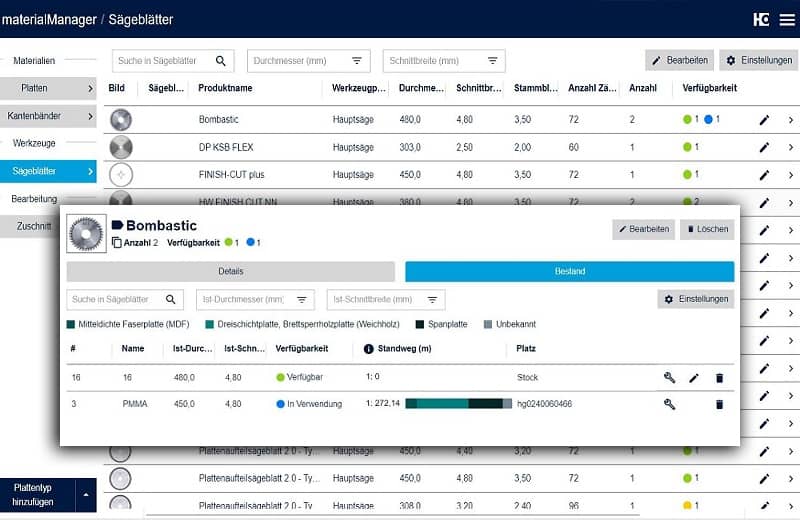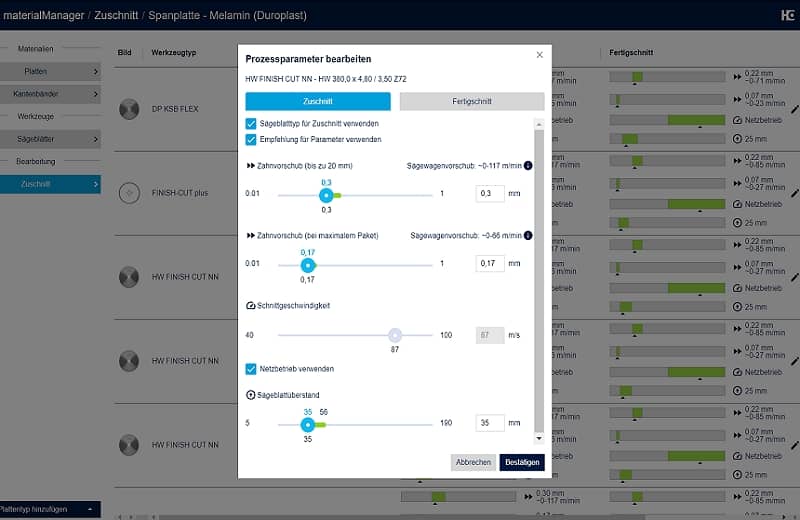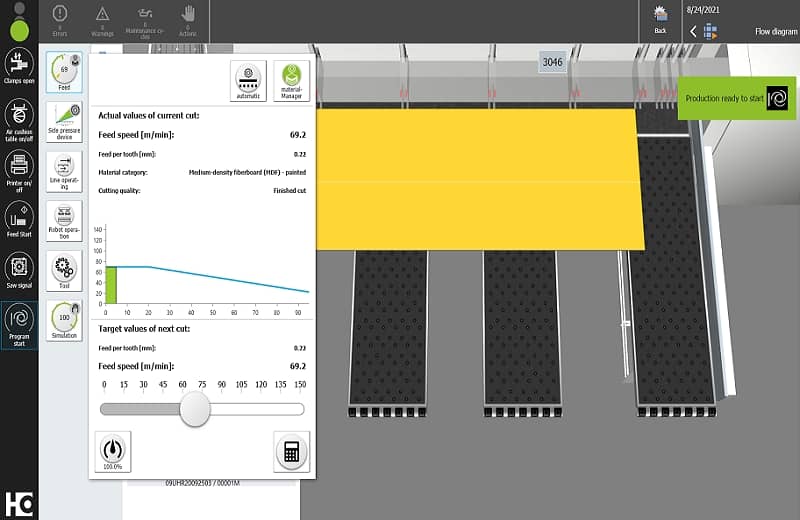 The benefits
Easy saw adjustment: The machine automatically adjusts to the material, meaning it always corresponds to your quality requirements and saw blades.
Increased performance and assured quality: Place your trust in an optimal combination of feed, saw blade projection and speed (if applicable).
Less time and money: The software helps you to increase the service life of your tools and reduce the amount of changes (through automatic parameterization).
Fewer errors in operation: The operator receives a warning if they start using an unsuitable saw blade (e.g. with frequently changing materials).
Greater transparency: You can continuously track the life cycle and status of your tools, as well as how they have been used.
Three apps, one price: When you purchase the software, you also receive materialManager (central material management) and twinio (tool management) at the same time.
Do you want to learn more?
homag.com/materialmanager-advanced
What our customers say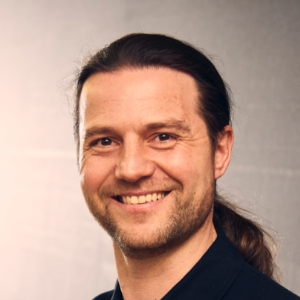 "The materialManager Advanced is a helpful support in our everyday life. In interaction with other programs, it provides us with insightful data. The specifications are taken over for the most part. An adjustment, temporary or global, is easy to handle. We are very satisfied and achieve better results."
René Biesel (master joiner and head of work preparation), Schurig GmbH
You might also be interested in:


Further solutions.
Practical experience:

The products in use.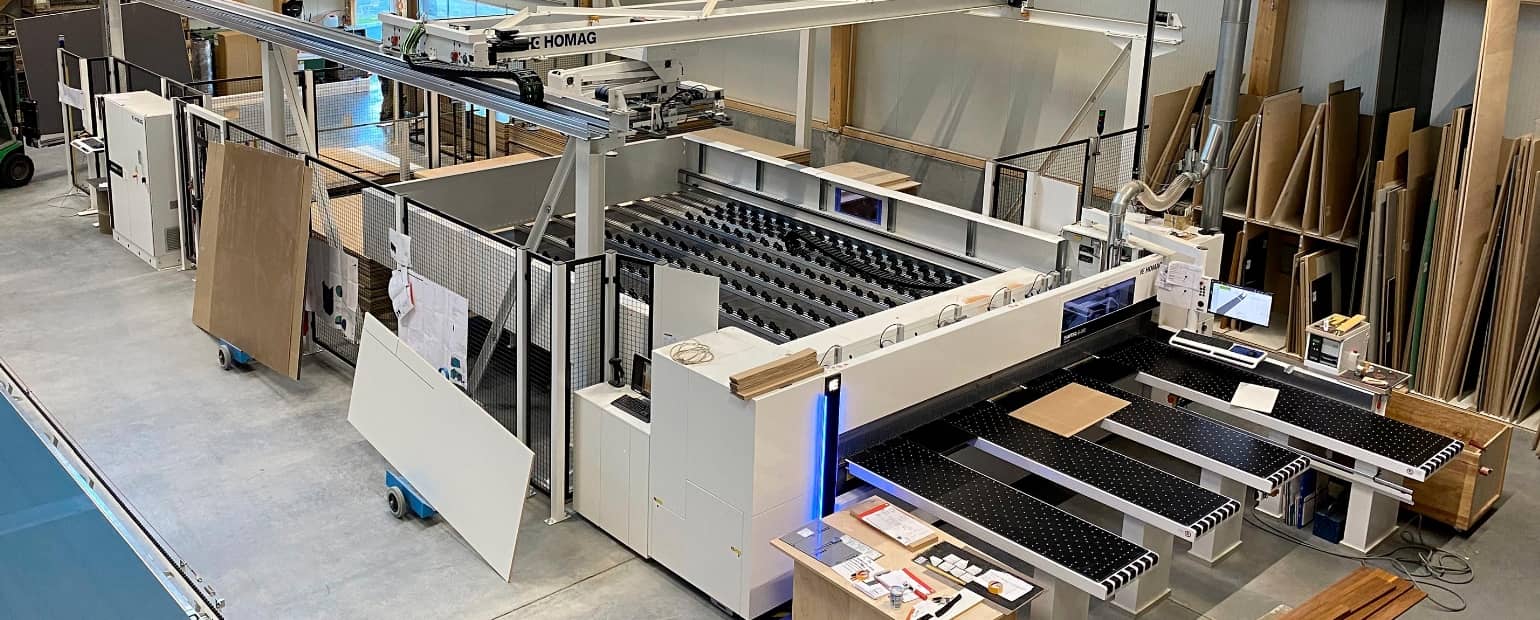 Any questions?

We are here to help you!