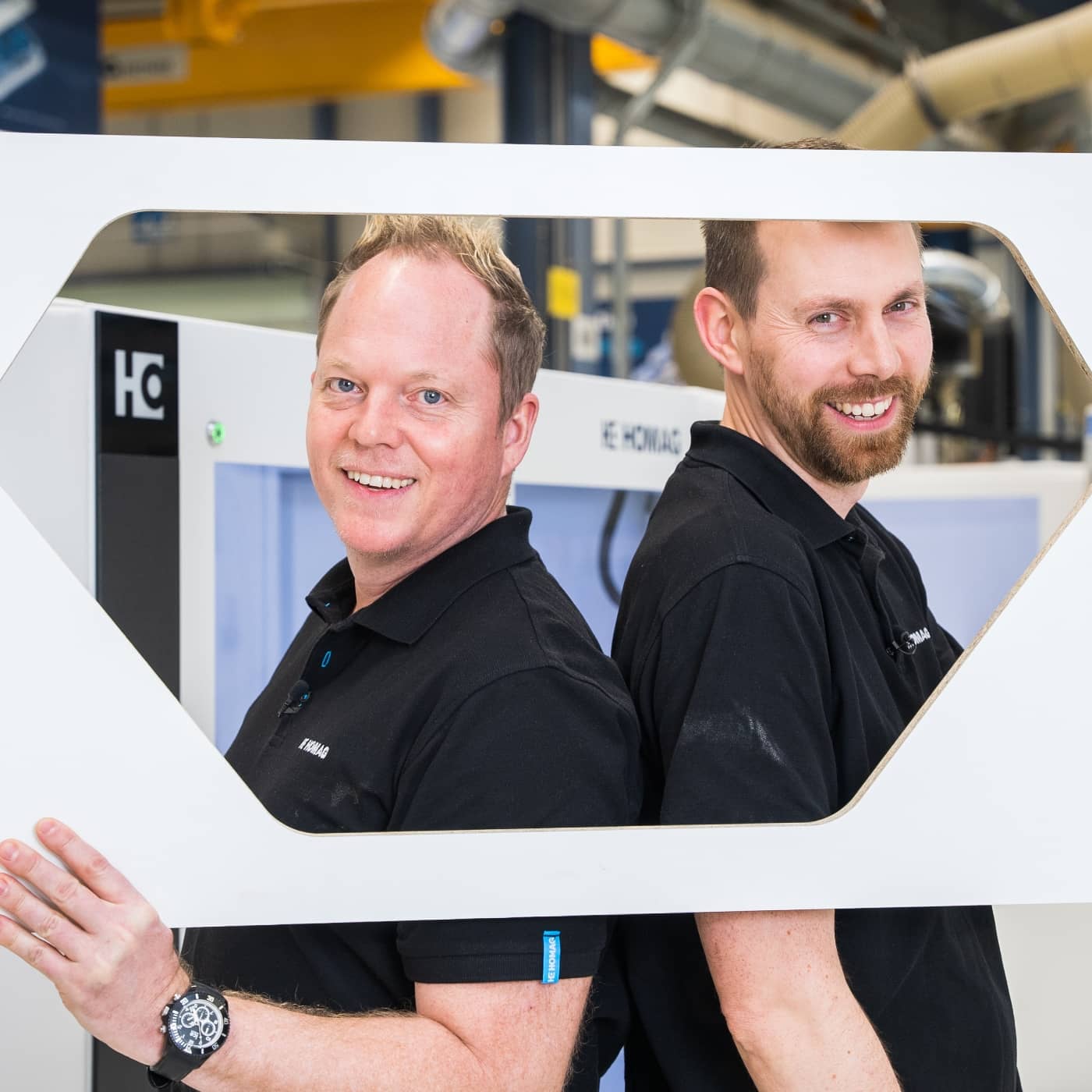 The easy way
to design
furniture
#craftgoesdigital
Clever. Easy. Fast.

SmartWOP
Easy design with SmartWOP: Many customers want furniture design software that is very easy to use but also offers maximum flexibility in design. With SmartWOP, you have a new powerful CAD/CAM system on hand that you can use to design individual furniture quickly and intuitively using drag and drop. The individual components of a cabinet are simply drawn into a previously selected volume. In addition to the standard rectangular volume, special volumes such as a sloping roof or a corner cabinet are also available. Furniture already designed can be stored in a separate library and can be called up or changed at any time. The room planning allows you to quickly design entire furnishings from individual cabinets, such as office rooms or kitchens.
Get the free trial version now!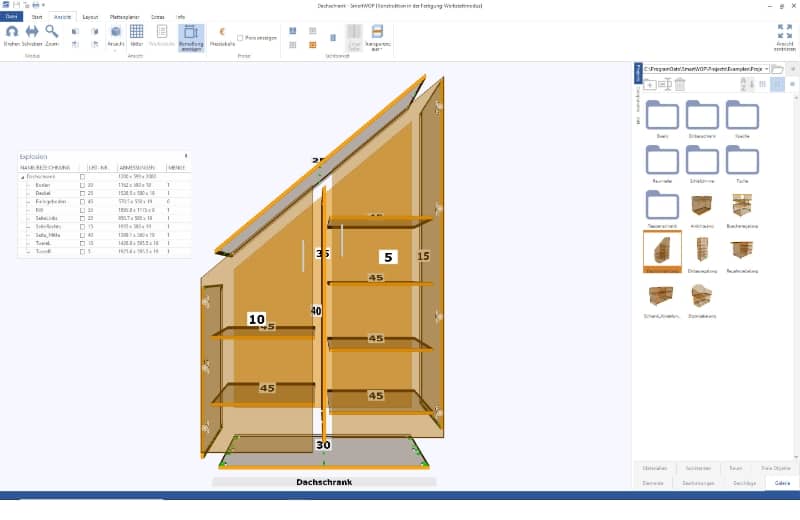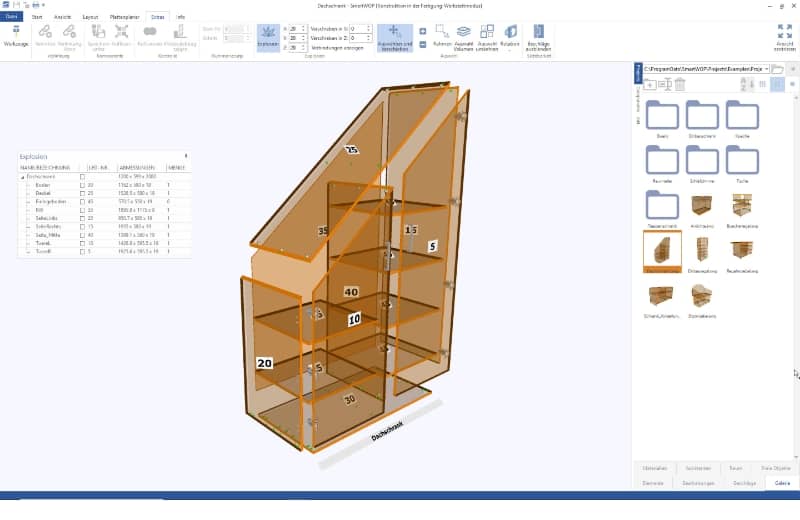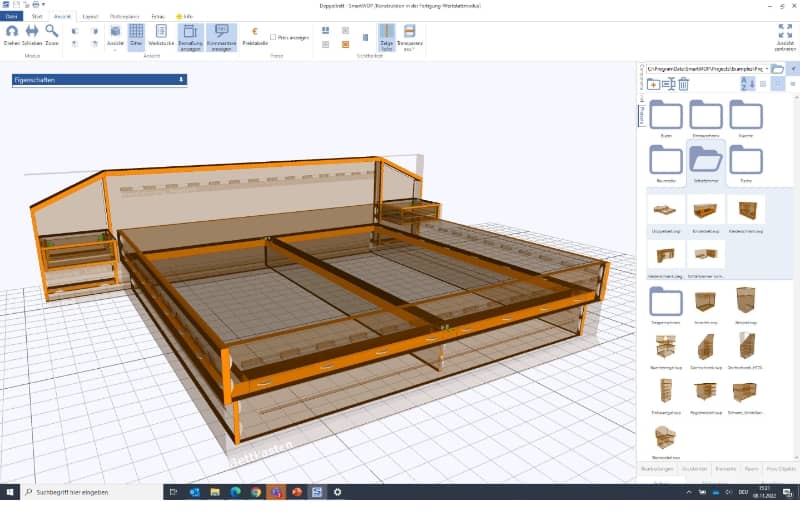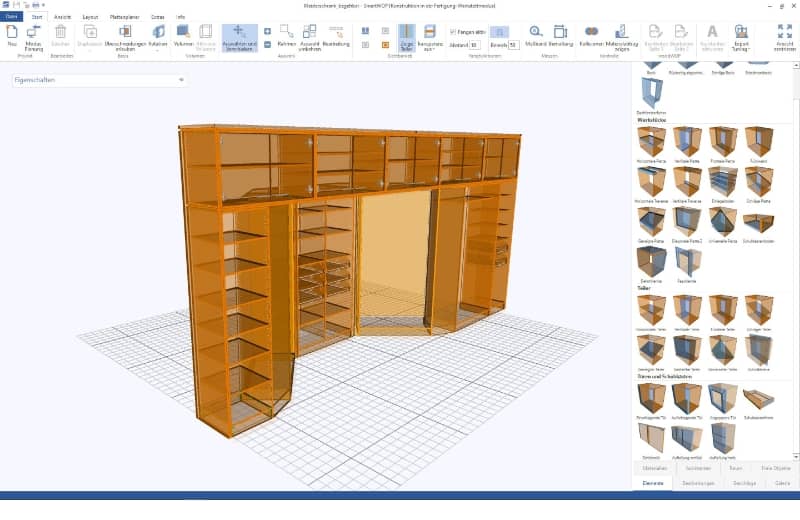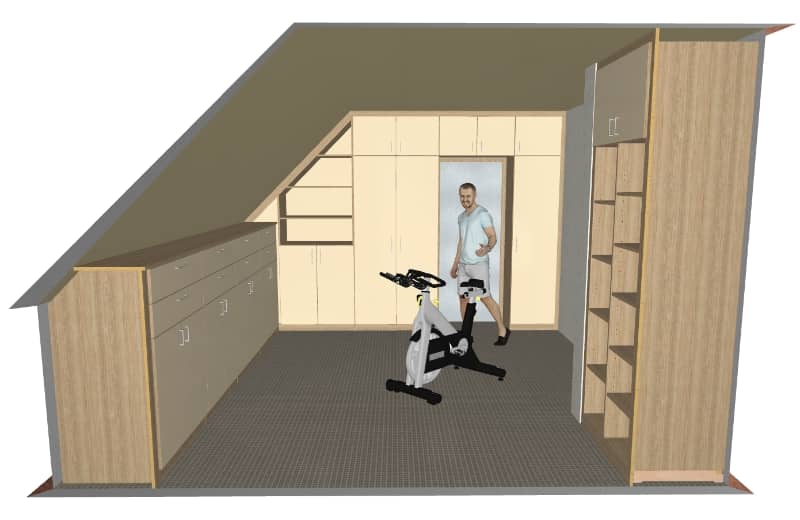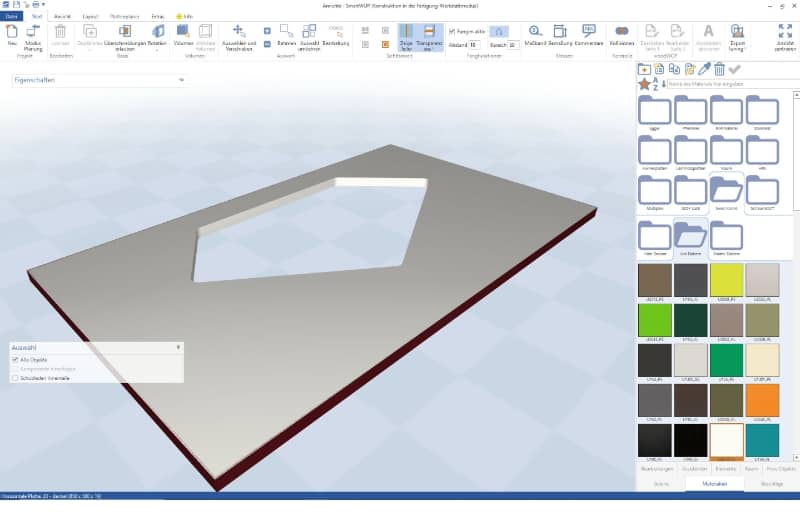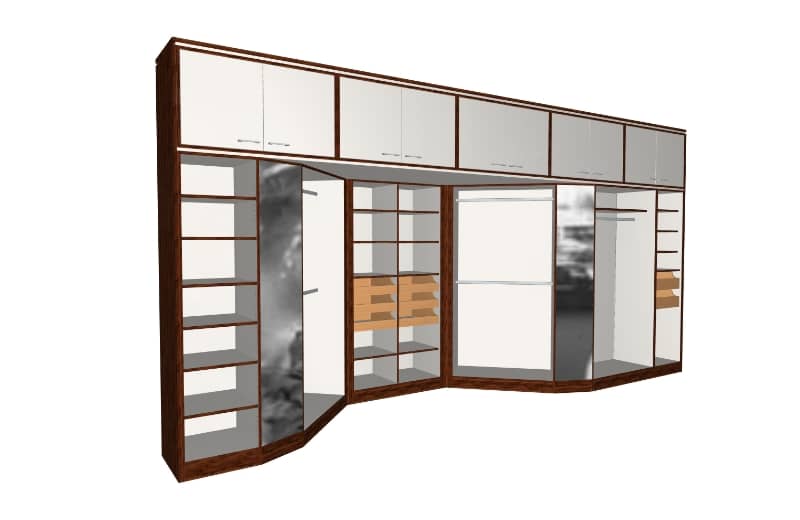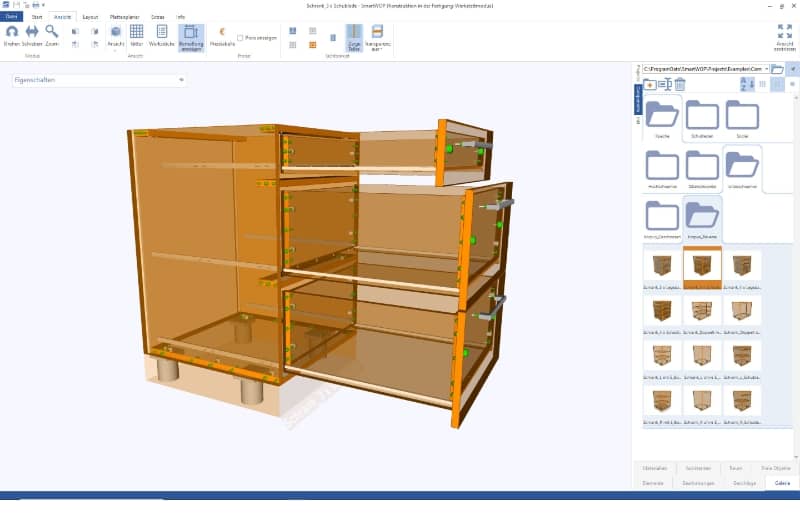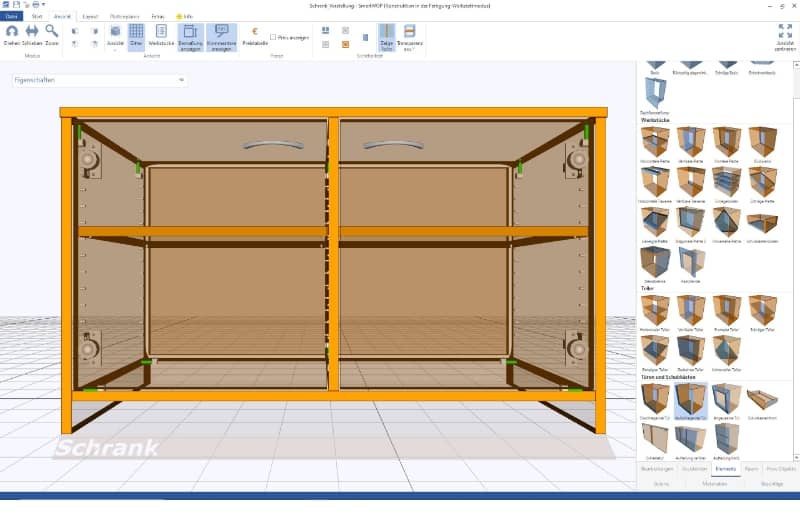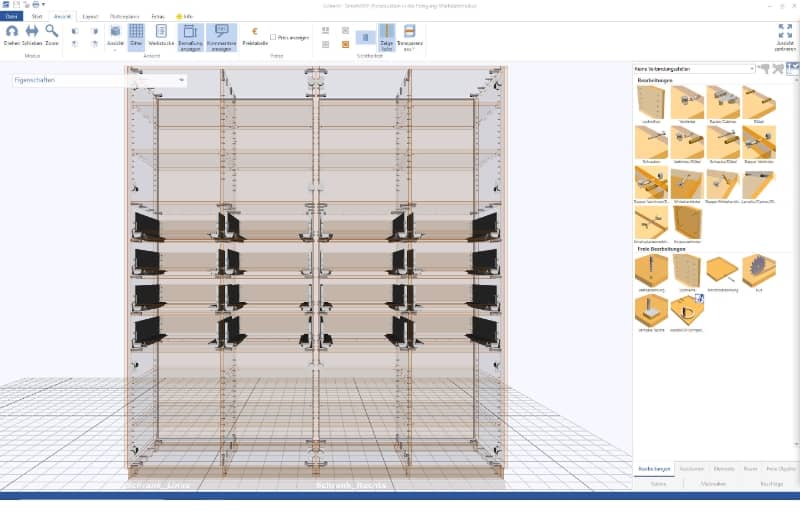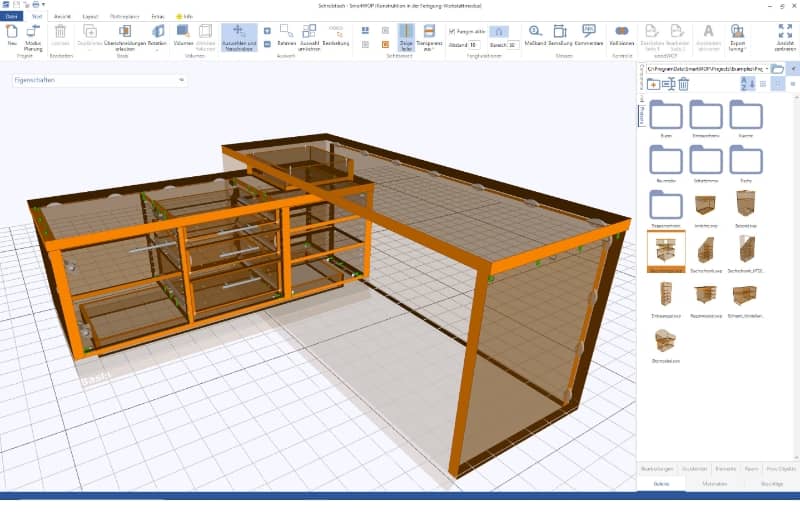 The benefits
Simple operation and flexible design paths: Using drag and drop.
Customized design: Design individual pieces of furniture and entire furnishings to meet your exact specifications.
Powerful software duo: The deep integration of woodWOP and SmartWOP means that you can select a single part of a piece of furniture in SmartWOP and open it directly in woodWOP. You can add or save processing steps in woodWOP. All changes are transferred directly to SmartWOP and visualized there.
Generate all production data: Once the furniture has been designed, you can create all the essential production data, such as CNC programs, parts lists for panel cutting, fixture lists and technical drawings, at the touch of a button.
Direct transfer: The production data generated can then be transferred directly to the machine or to HOMAG apps and digital assistants, e.g. productionManager and intelliDivide.
Want to learn more?
homag.com/smartwop
This is what our customers have to say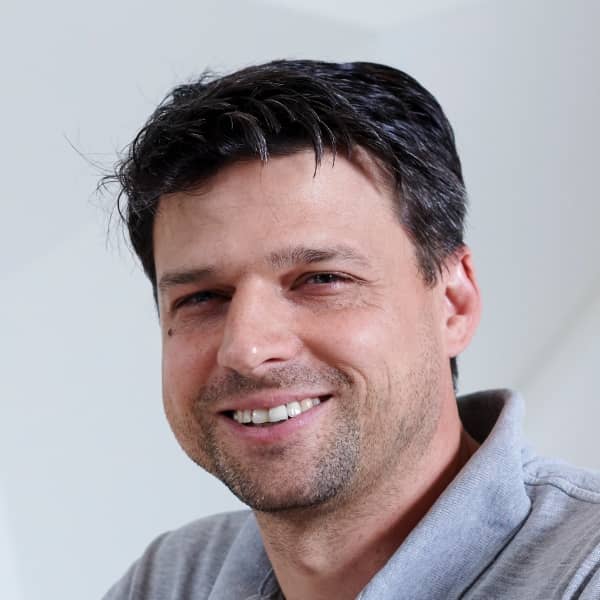 "Thanks to SmartWOP, our productivity has increased significantly — the connection to woodWOP is incredible. SmartWOP has allowed us to digitalize our entire production process."
Benjamin Löw, Managing Director and Master Carpenter, Löw Breidenbach Möbelbau GmbH
Any questions?

We are here to help you!