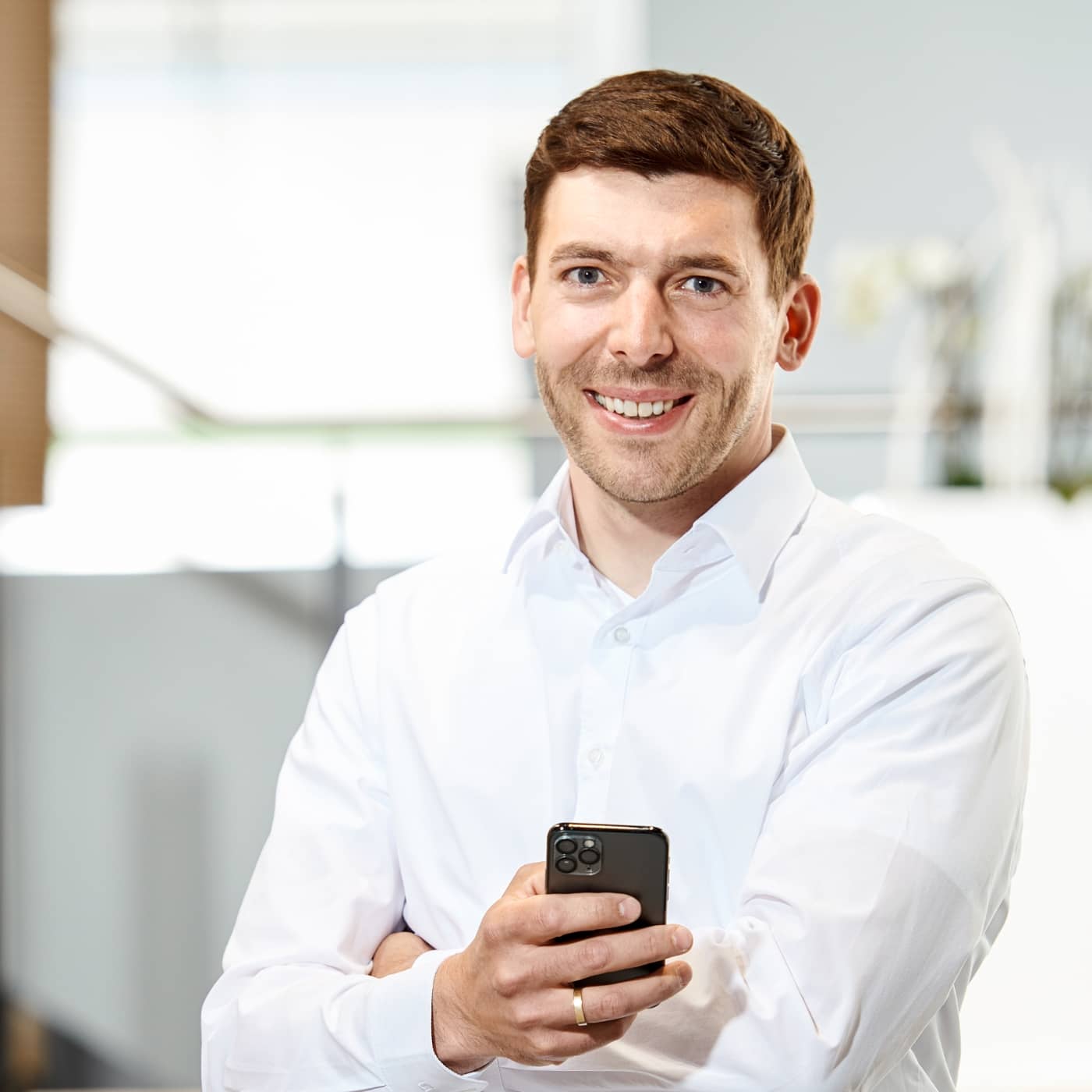 Analyzing

production
#craftgoesdigital
The aid for analyzing
the machine pool

MMR Mobile
With the "MMR Mobile" app, workshop and production managers always have a view of their machine pool at hand. A glance at the smartphone is enough to show what the machines have achieved over specific periods. Easy-to-interpret graphics provide quick information about different key figures about the output and the utilization of the machines. This allows you to detect trends and uncover potential for improvement so that you can use your machine pool more efficiently. Determine your individual measures from the values and get higher performance from your machine pool in the future.
SEE THE DEMO VERSION
FREE TRIAL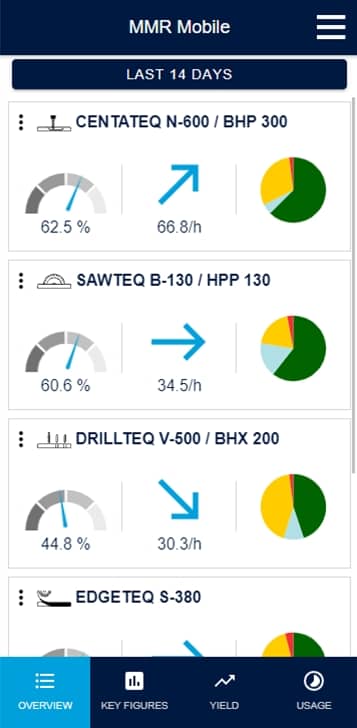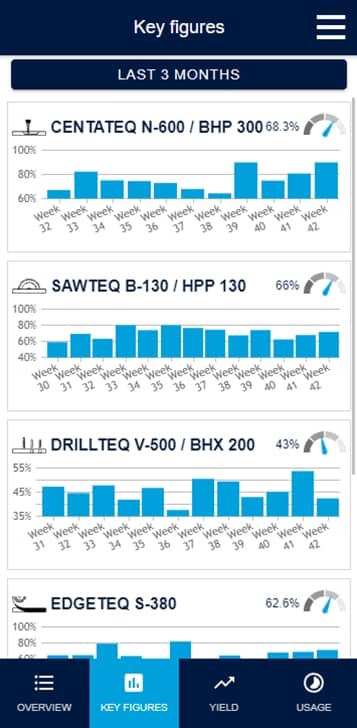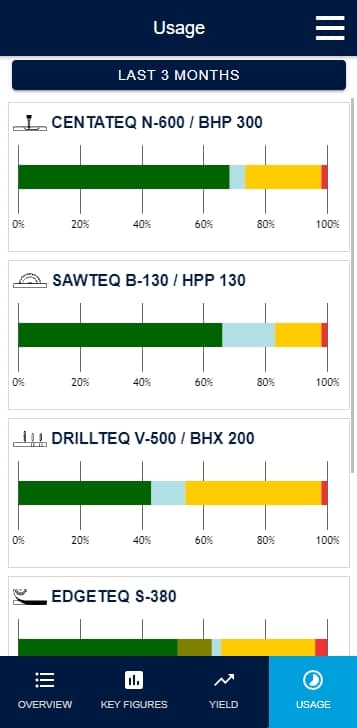 The benefits
Machine pool on the go: You have continuous information about the performance of your machine pool, regardless of where you are.
Simple analysis: Various evaluations allow you to recognize weaknesses in production.
Recognize potential: Key figures and diagrams allow you to recognize potential approaches for optimization.
Click to connect: All HOMAG machines that are "tapio-ready" (with a powerControl V2 control system) are visible in the app and can be displayed quickly and easily there.
Do you want to learn more?
homag.com/MMR-Mobile
You might also be interested in:


Further solutions.
Any questions?

We are here to help you!