Digital infrastructure
with just ONE login.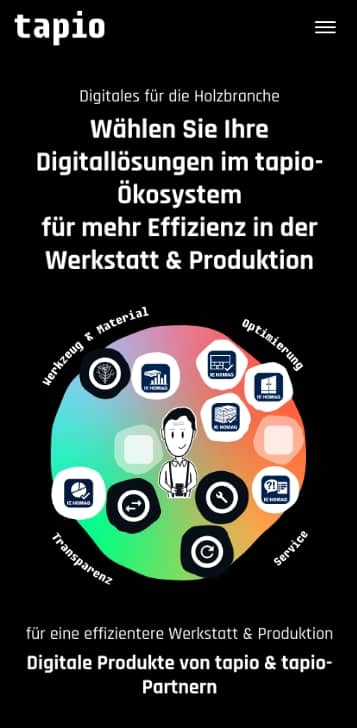 tapio is an industry-wide, secure digital infrastructure. What does that mean exactly?
Imagine you're starting a new business. There are many things you need to consider — as well as the basic business concept, basic infrastructure is also important. This might include an easy-to-access location, and resources such as Internet, electricity, and water should be available to a sufficient extent. All legal and security issues will also need to be clarified.
Any questions?

We are here to help you!