Configuring

furniture
#craftgoesdigital
The software for
planning and designing
furniture with ease

cabinetCreator
Define dimensions, plan details, select fixtures, create production data: With our online cabinet configurator, you can create individual items of furniture comfortably and easily, click by click. Open the cabinetCreator in your Internet browser and use it in the office, at the machine or when you're on the move—without installing any software at all. This means that any number of employees in your shop can work with the software without incurring additional costs.
The Result: A software for all colleagues that is easy to operate and that also allows you to create a cabinet quickly in the workshop and get the processing programs immediately.
FREE TRIAL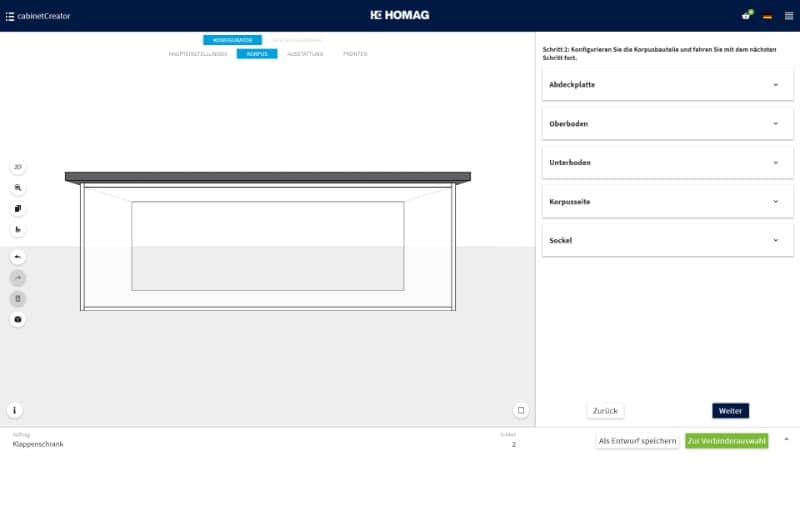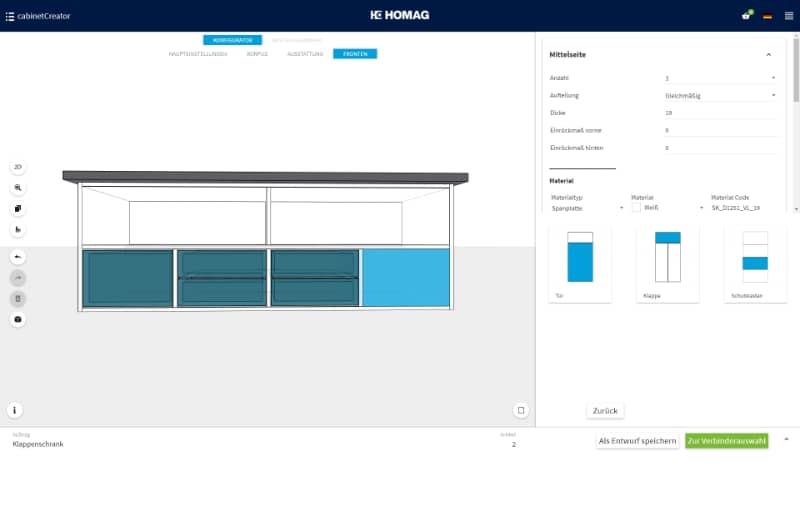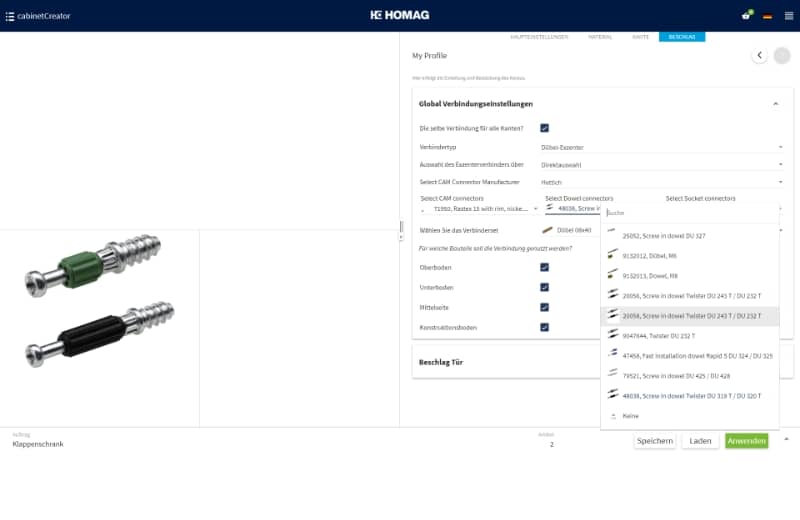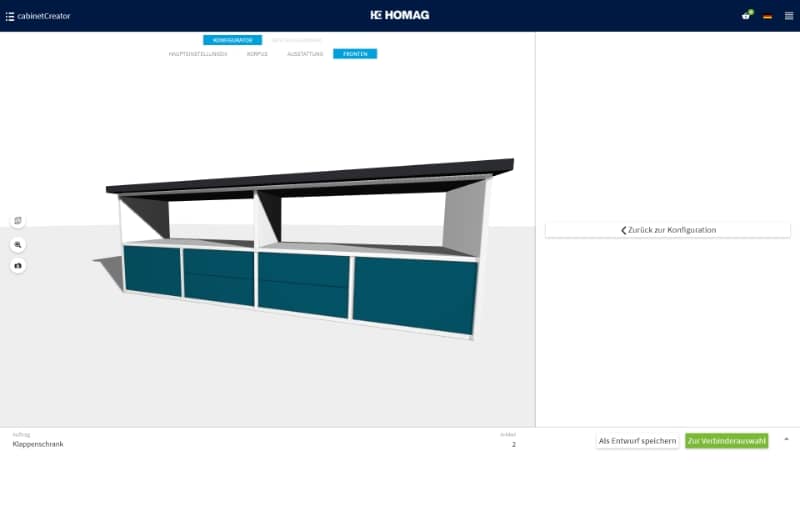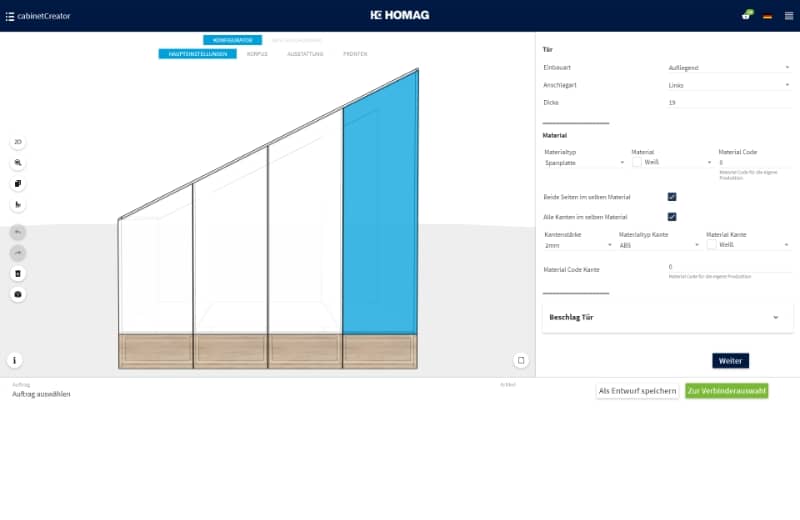 The benefits
Get production data quickly: Easy, intuitive configuration options (step-by-step navigation) and very fast creation of production data. Generate drawings, parts lists and CNC programs directly in the application and export them.
Extensive fixture information: Access to a large selection of fixtures based on the fixture data from all established manufacturers (Blum, Grass, Häfele, Hettich, Lamello).
Individual design: Use a large selection of predefined basic forms and adapt them flexibly with your design parameters,or create your own furniture library with your personal cabinet models.
You have your own design rules? Of course: You can save your own design rules, which you can also use for new models.
Impressive visualization: Your furniture is displayed in 2D and 3D in every processing step.
Can be used with all machines: You receive a parts list for your saw, the material information for edgebanding and all woodWOP programs for CNC processing.
Do you want to learn more?
homag.com/cabinetcreator
What our customers say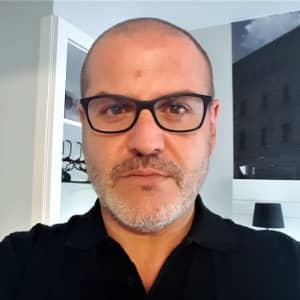 "The software is very easy to operate. The user designs their individual piece of furniture step by step. I'm also impressed that we're using a web-based software. This means that nothing has to be installed on the PC and any number of employees can use the cabinetCreator."
Alejandro Perez (Sales Specialist), HOMAG Espana Maquinaria S.A.
You might also be interested in:


Further solutions.
Any questions?

We are here to help you!